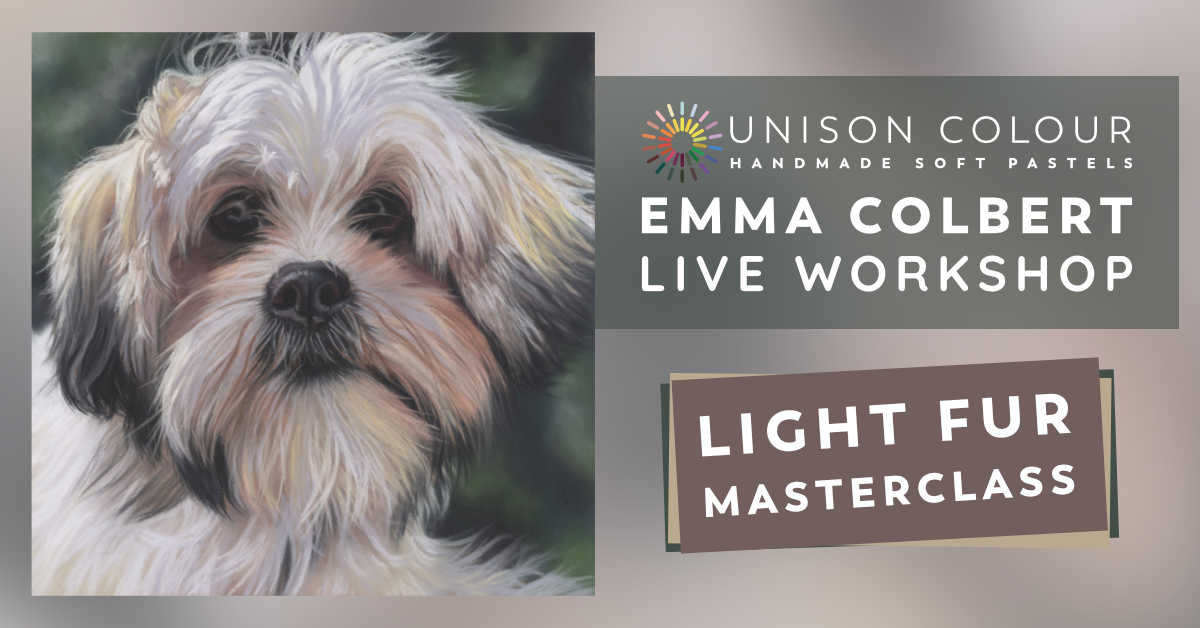 It's our pleasure to announce an upcoming online workshop with Associate Artist, and world-renowned Animal Portrait artist, Emma Colbert.
Emma has developed an exciting masterclass with the star of the show – Ruby the Shih Tzu.
The workshop will be held on Saturday 30th October from 10am – 3.30pm, including a 30 minute Q&A session with Emma.
Emma has also created an optional set of 18 pastels to accompany the workshop which you can get at a discount when ordered with the workshop.
For all the details, and your chance to register for this unmissable event, head to this link…
NOTE: If the workshop doesn't appear under Your Products, just refresh the page and it will appear.
www.unisoncolour.com/express-checkout/emma-colbert-light-fur-masterclass