We have a live Q&A session with Unison Colour Associate Artist, Emma Colbert, coming up on Wednesday 30th September at 6pm (UK time).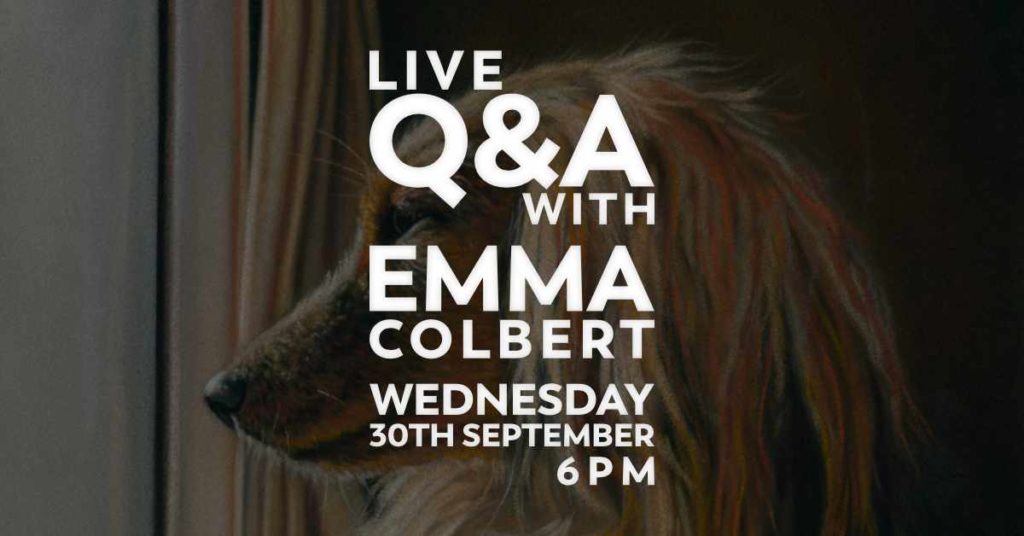 This Emma Colbert live event will be hosted in our Unison Colour Pastelling Community Facebook Group. Members will be able to put forward questions to ask Emma. Come join the group if you haven't already. It's already proving a great place to be for pastel artists of all styles and abilities. UPDATE: There is now a pinned post in the group, where you can add your questions.
We're sure you'll already be an admirer of Emma's animal portraiture work, but if you're not familiar, take a look at her Associate Artist profile, which displays some of her work, along with links to her website and social media channels.
We hope you can set aside an hour of your time to watch the Q&A session, live. If not, the video will be available in the Facebook group afterwards, to watch at a time that suits.