Work by local artist, Fiona Carvell, has been selected from over 800 entries to appear alongside paintings by some of Britain's leading pastel and dry media artists. The Pastel Society's annual exhibition will be on display at Mall Galleries in central London between 5th – 16th February 2020.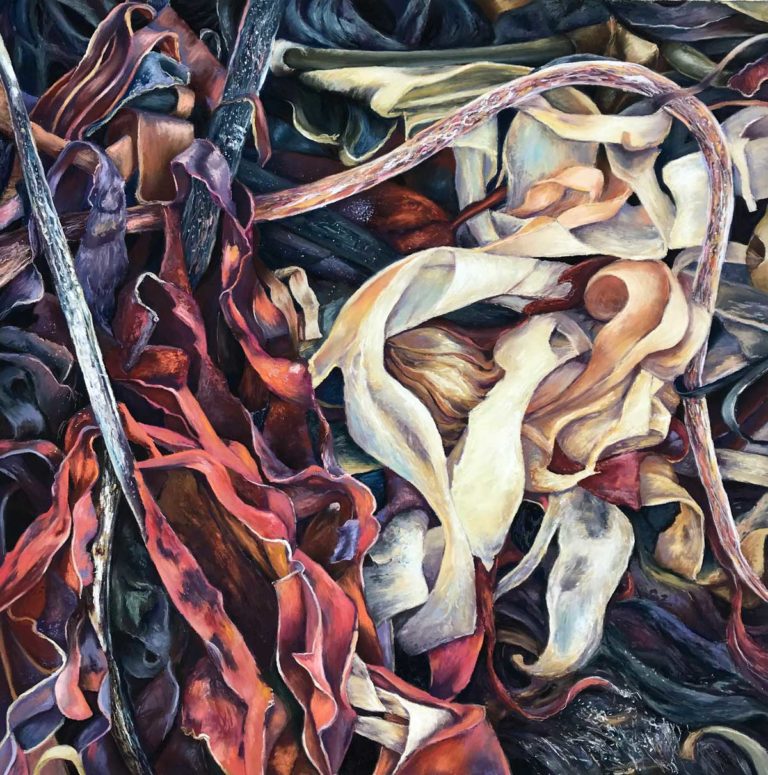 Her fascination with capturing or depicting movement remains a thread in her pastel work which is often a personal response to physical and emotional aspects of being outside in the landscape.
Fiona's artwork has taken an increasingly ecological theme. Coastal erosion, global warming and the complex relationship between nature and humans upon our planet, provides the inspiration behind often large-scale pieces. Colour, structure, texture and light remain constant elements within a variety of subject matters in which weather, temperature and a sense of space often feature.
I love the flexibility of working with pastel. There are so many different ways of applying and working with this fabulous medium that provides opportunities for both drawing and pastel painting. I find the immediacy of application and richness of colour exciting. I am constantly learning and exploring.

Fiona Carvell
Featuring works created in pastel, pencil, chalk and charcoal, The Pastel Society is recognised as foremost in its field, a magnet for brilliant exponents of the pastel medium showing the work of leading contemporary artists as well as encouraging work by new artists yet to be established. Artists use the medium for its vibrant colour, vitality and immediacy. Visitors can be confident of seeing a variety of approaches.
The Society's commitment to promoting this underrated medium includes offering a Visitors' Choice Award of £250 worth of Derwent vouchers for the work which receives most votes from the public during the exhibition. So, attend the show and cast your vote for Fiona Carvell.
Fiona has been an Associate Artist since 2016, and works tirelessly to produce her artwork. She is also an extremely busy teaching artist with her workshops being booked up months in advance.
To see more of Fiona's work, visit fionacarvell.com