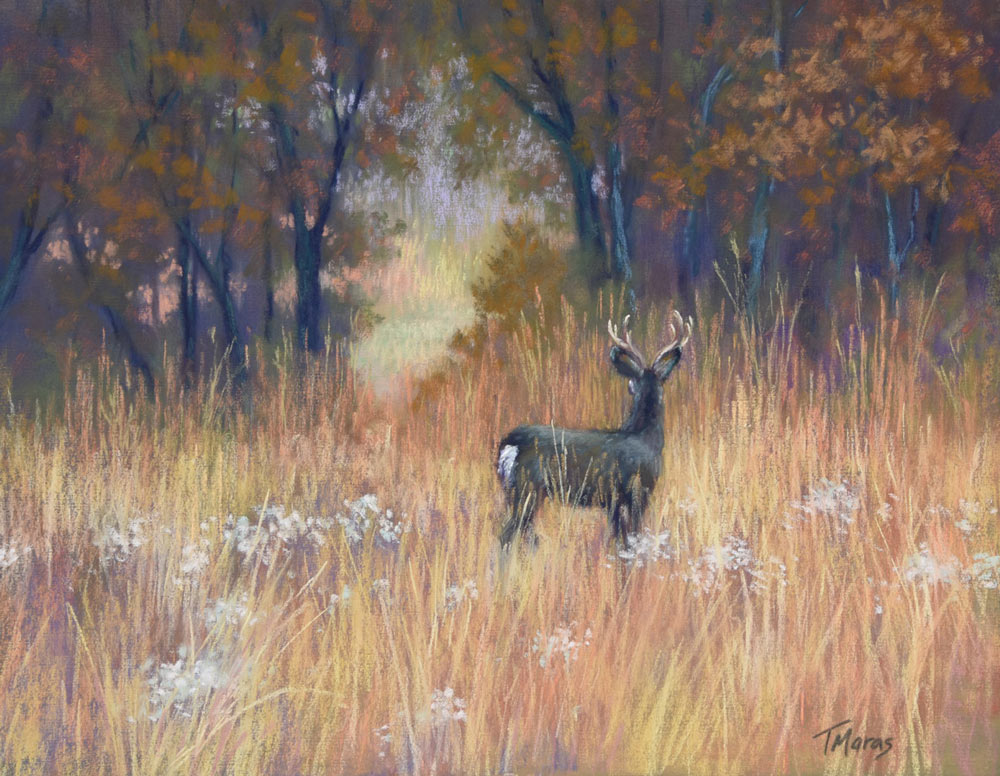 It happens.
You are comfortable with painting. Yes, you know you have room for improvement and growth. But you enjoy painting.
And then you get lost.
It happens to me, most often, after attending a workshop. I come back to my studio with so many new and exciting ideas. I begin incorporating all I've learned. But before long, I grow increasingly frustrated because I can't get anything to work. I can't even seem to remember how to paint.
Has it happened to you?
Recently, I gave myself a triple whammy.  While I have a "style" of a soft touch of layered colors, leaning towards Tonalism, I love to experiment.  Recently, I've been working on a textured ground (see my April Pastel Academy tutorial "How to Paint an Elephant on Textured Ground").  Adding to that, I've begun a new and exclusive series featuring mixed media for a specific gallery.  And then attending a wonderfully informative and inspiring workshop with Barbara Jaenicke.
When I settled back at my easel, nothing was working. Attempts at beginning painting after painting, and I ended up brushing off all of them. I found myself yelling at my easel, as if somehow it was to blame.
Then it clicked. It had been a while since I last experienced this predicament. I was like a kid in candy store. "I want this, and this, and this!" Because I subconsciously wanted to "do it all," it all turned to a mess. I overwhelmed myself with trying to change too much, too quickly. I got lost.
How I have handled this in the past, particularly after attending a workshop, was to select one new technique or approach and try to incorporate it into my work.  Play with it awhile.  Experiment.  See if it is a technique I want to continue to use.  Then, try another. 
Not only does this keep me from getting overwhelmed and "lost," but it is a great opportunity to go back and revisit information that was provided by an instructor, reinforcing the material I learned, sometimes months or years earlier.
So, I took a deep breath to calm my fraying nerves. I slowed down. I began a painting as I normally would. I began to relax as familiarity settled in. I incorporated one principle from the workshop. The rest, I'll get to later. I need to remember to enjoy the process. I don't need to "do it all"…..yet.