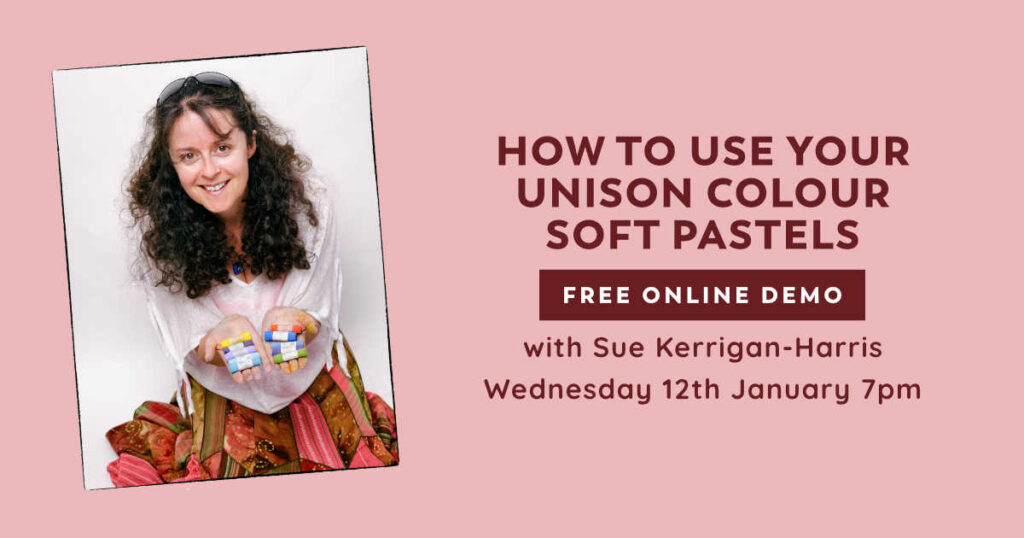 You've just got your lovely new set of Unison Soft Pastels for Christmas and you can't bear to take them out of the box let alone break them – they look so pretty!
Does this sound like you?
Join Associate Artist Sue Kerrigan-Harris as she gently shows you how to get started with your brand-new set of Unison Colour Soft Pastels in this free tutorial.
Sue will take you through unwrapping your pastels (even if you're scared to), creating a colour chart and how to use your pastels in lots of different ways including mark making to create different effects, combining them with pastel pencils, water and alcohol and using selected tools.
The Live Demo will be held on Zoom, on Wednesday 12th January at 7pm.