I spent my childhood drawing cartoons, but never really imagined I could do much more artistically. I chose music classes over art and chose environmental education over music when it came time to choose a career. Sometimes, life has other plans for us and we have to learn to either go with the flow or fight against it our entire lives. I chose to go with the flow.
I've had lupus symptoms since I was around 12 years old and was diagnosed in my early 20s. Lupus is an autoimmune disease that allows the immune system to mistakenly attack nearly any organ system in the body. This disease has shaped so much of my life — sometimes in disappointing ways and sometimes in great ways. Around 7 years ago, lupus forced me to
stop working a traditional job. After the time required for hospital treatments and rest, I had absolutely no energy left. My body was exhausted and needed time to recover.
A few years ago, my mom gave me some art supplies for the holidays and I happily jumped into learning how to be an artist and hopefully learning to become a better artist over time. When the opportunity arose to start creating pet portraits, I jumped at the chance to work part-time from my home. I could have the flexibility to control my schedule while doing something I enjoy! As I entered the art world (a world I had never truly been part of before), I found myself becoming more curious about things I had never tried before. Because I had never taken art classes, I had only been exposed to the media I was given throughout my childhood… which was basically graphite and colored pencils. I started finding inspiration online — the colors were vibrant and the textures just couldn't be reproduced by a pencil. I decided to give in and see if pastels could be right for me.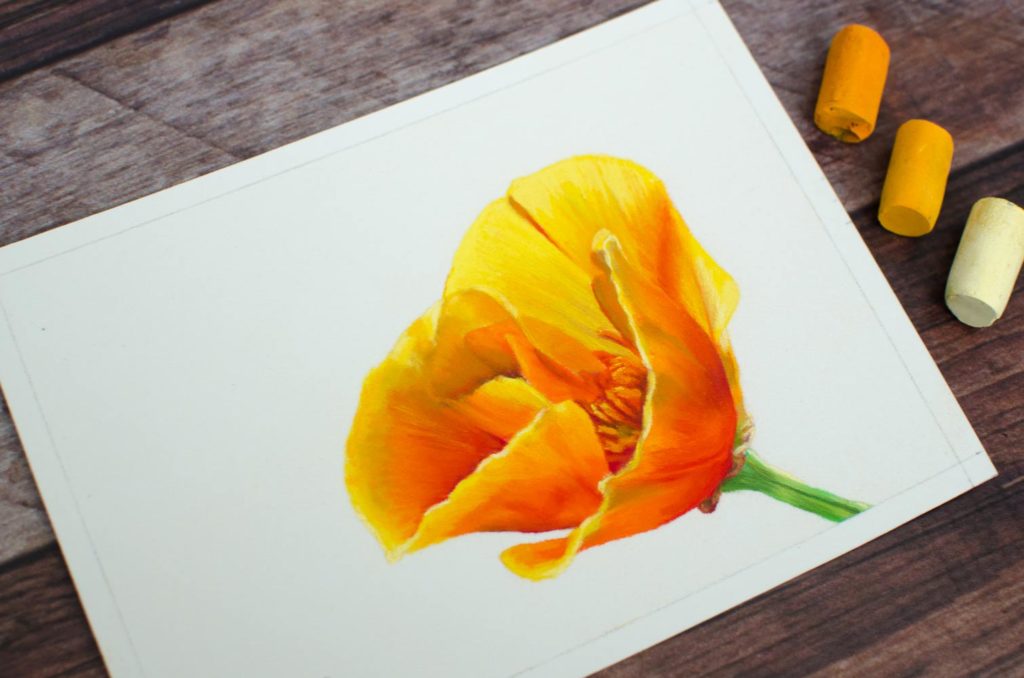 It's been about 3 years since I began using pastels and I can't imagine going without them anymore. I use pastels in all aspects of my artistic life, from wildlife to botanicals to pets. Pastels are faster (which equals freedom when energy is limited!) and they give me better softness and vibrancy than anything else. There is this quality I can't really describe — something that when seeing a pastel portrait in person, just makes you want to reach out and touch the fur or feathers — and I'm not sure I've felt that way about any other medium before. No matter how much I might jump around to satisfy my urge to try new things or simply have a change, pastel is the medium I will continue to come back to. I never anticipated that lupus might help bring me to my artistic "home," but I am certainly thankful to have found the medium that speaks to me so much.