This past January (2022) I signed up for a creativity retreat in Oaxaca, Mexico. I had postponed twice -and finally cancelled – a month-long trip to Italy, which had been booked since 2020, and was just ready to go somewhere new and exotic. I don't even remember how I happened upon this particular retreat, but one day there it was, and I thought about it for only a hot minute before signing up. The agenda included early yoga and meditation, followed by breakfast and creativity exercises in the morning hours. After lunch we had siesta and free time, then in the evenings we went out on the streets to catch the light and paint in plein air. For two of the seven days we had tours of a weaving village and the village where they carve and paint the Alebrijes.
Now… I am typically not out there anywhere plein air painting. I like my controlled and well-equipped studio environment. However, the artist child in me continues to insist that I AM a plein air painter. After all, I own all the right gear. So here I go, all alone, off to Oaxaca for a seven-day plein air and creativity retreat. Actually, I was alone only from the Corpus Christi, Texas to Dallas, Texas leg of the flight. I met up with two other participants in Dallas and we arrived in Oaxaca on the same flight, had dinner and became acquainted.
I'm not going to go into the creativity exercises here, nor the yoga on the rooftop at sunrise on a hand-woven grass mat. (I can still smell that mat.) But here is my plein air experience.
Let's start with THE GEAR.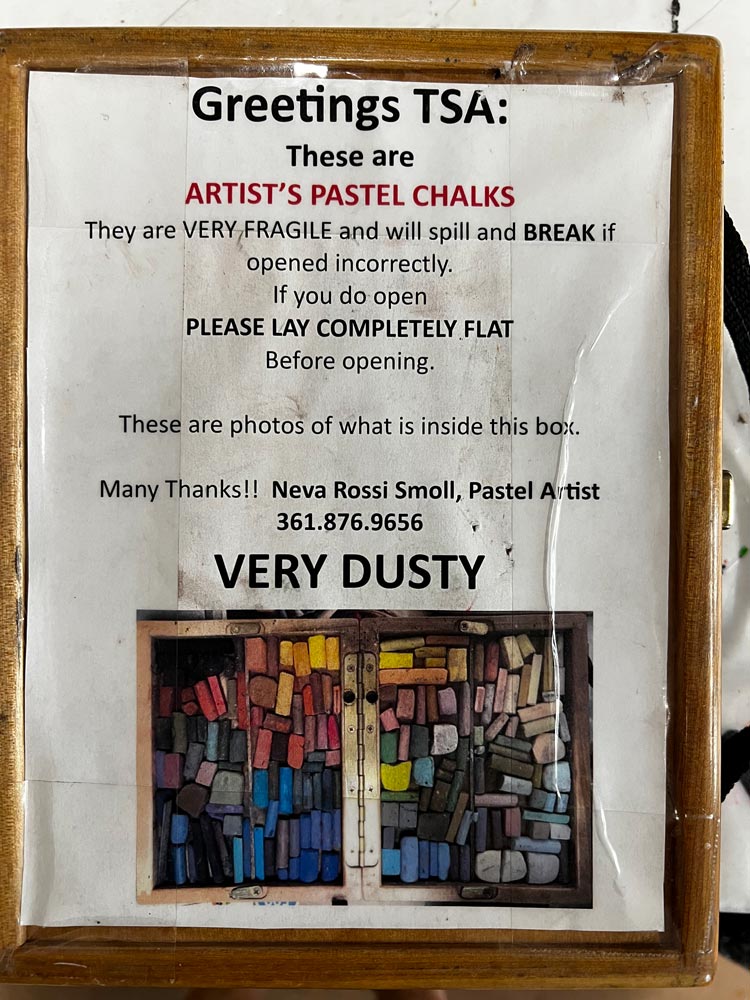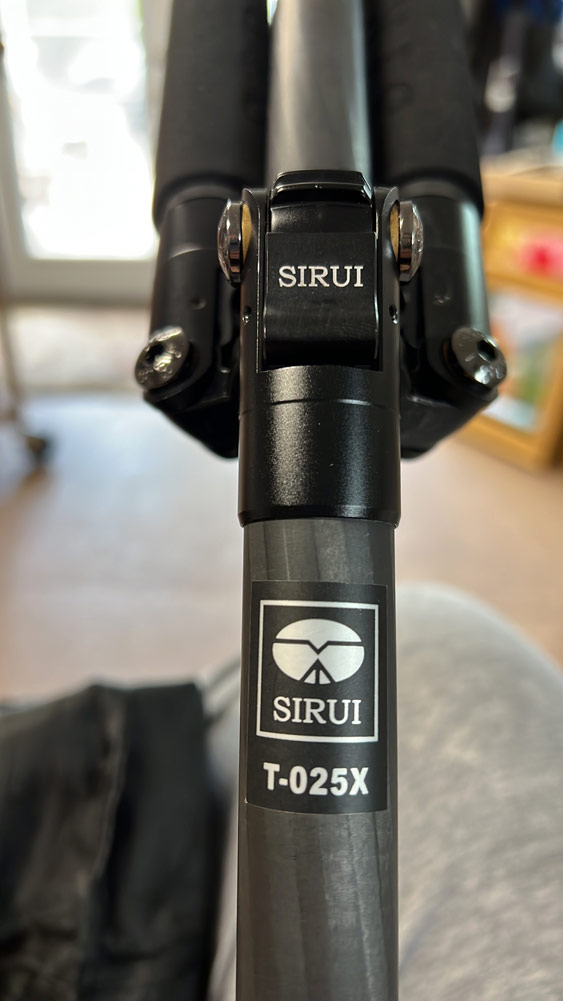 This is the location for our first plein air outing. We did not set up immediately. Sometimes you have to "be" in a place for some minutes to get a feel for what you want to capture. It was the late afternoon after our tour of the weavings in Teotitlan del Valle. We were tired. There is a lot to unpack here in this scene, and I am not good at leaving things behind (or out). But here I am all set up and giving it a go.
The next morning, we left early for the Jalatlaco neighborhood, a secret gem, to paint the papel picado streets. Johanna brought us hot coffees and the very best almond croissants from Boulenc.
I struggled with this. The paper I'm using is La Carte terracotta and I've let quite a bit of the paper show. I like that about La Carte.
I consider this a field sketch and not a finished piece. The purpose is to capture the excitement of the experience.
I was unhappy with this as I was painting it. However, looking at it now, I see that it is fresh and loose – OH! And SOLD!!
We liked the Jalatlaco neighborhood so much that several of us went back the next morning.
Again, a field sketch to capture color, intensity and feeling.
On another evening, we went over to the Zocalo, the main plaza where the Cathedral dominates and people gather to listen to music, dine, sell their wares and people watch. There were about 6 of us that night. As we set up, we were almost immediately surrounded by people of all ages. We even had police officers come and ask us about our art and wanting to know where we were from. While painting with someone watching over your shoulder can be a bit daunting – o.k. – TERRIFYING – it was an experience I will not forget.
I share this next sketch with some trepidation, because as you can see, I absolutely did NOT capture the scene very accurately! But I had a great time talking to people and showing them my supplies.
The point of this blog is to share the beauty of Oaxaca and encourage you to get out there. Go outside your comfort zone. When you go outside the comfort zone, you are in the learning and growth zone. There is another zone past that one – that is the panic zone – and I can tell you I was in the panic zone, more often than not, whenever I set up my easel en plein air in Oaxaca. But WOW. Just look at the rewards.
Because we need to support each other, I'm going to give a shout-out here to the artist who led the workshop, Amanda Houston at www.amandahouston.com, together with her local (Oaxaca) assistant, Johanna. I hear she may be planning the Oaxaca reunion in 2023! You can bet I'll be there.