Yorkshire artist Lucy Pittaway has been named the UK's 'Most Popular Selling Published Artist' 2018 by the Fine Art Trade Guild at their annual awards in London.
The award reflects not only the number of pieces of artwork sold, but additionally chosen against the popularity and following of the artwork and how it resonates with art lovers.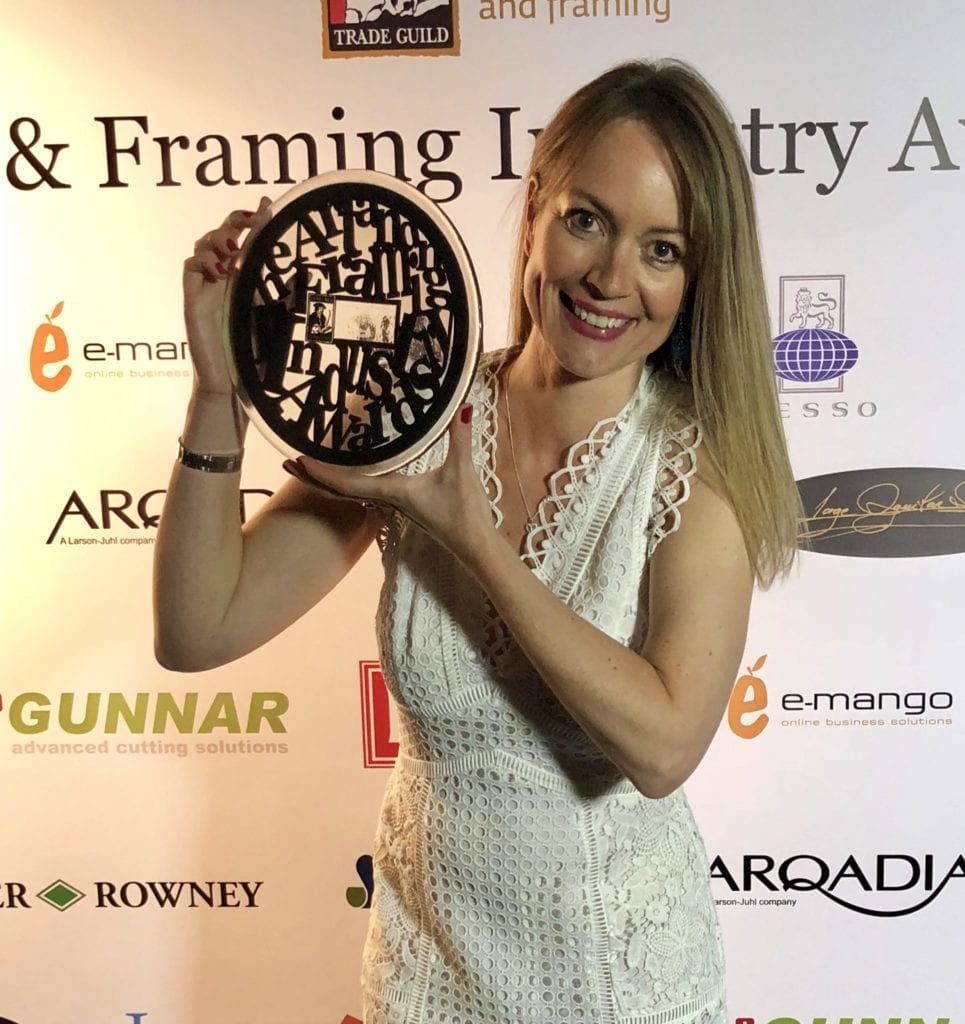 Renowned previous winners include Mackenzie Thorpe, Kerry Darlington and Doug Hyde, who have gone on to build a reputation and following across the World, and Lucy Pittaway is next in a line of brilliant British Artists seeing her artwork filling homes not just in the UK, but all across the globe.
Lucy Pittaway has a unique style using soft pastel blended into board using her fingers and knuckles, often to the point of making them bleed. Her style is bright, fun, colourful and inspirational, lighting up any room with her underlying themes of daily life and experiences in her beloved Yorkshire Dales.
What makes the story even more extraordinary is that Lucy only became a full time artist just a few short years ago. Previously a graphic design and multimedia lecturer, Lucy left work when she started a family and had twins. Lucy saw a great opportunity to fulfil a lifetime dream of becoming a professional artist, and what started as painting in a small room at home now sees two dedicated art galleries in Yorkshire and a thriving family business as one of Yorkshire's rising brands.
Indeed Lucy has become part of the furniture in Yorkshire, with her being the Official Artist for the Tour de Yorkshire for the past three years, creating wonderful depictions of Yorkshire's iconic event.
Continuing her work with Welcome to Yorkshire, Lucy's next release is called 'A Yorkshire Garden' which will be available to view for the first time at the RHS Chelsea Flower Show from May 22nd. Lucy has created an artist's impression of Welcome to Yorkshire's 2018 garden, one of the showpiece gardens at the annual event.
Lucy said, "It's an absolute honour to receive this award and a dream come true. A few years ago I was reading about some of the country's top artists receiving this award and never imagined that one day it would be me. I am hugely grateful to the Fine Art Trade Guild for their support, all the team at Lucy Pittaway, to my family and friends and to all those people who supported and voted for me".
Louise Hay from the Fine Art Trade Guild said, "The Congratulations to Lucy on winning the Most Popular Published Artist Award 2018, sponsored by Arqadia. She's certainly lived up to the award, being hugely popular with both our website visitors, and our gallery and art retailer members. Having won the Up & Coming Artist and the New Business Awards in prior years, it's no surprise that she's taken this trophy too. Lucy has a fantastic team behind her and we wish them all continued success."
The full collection along with Lucy's wider works of art are available to view at www.lucypittaway.co.uk